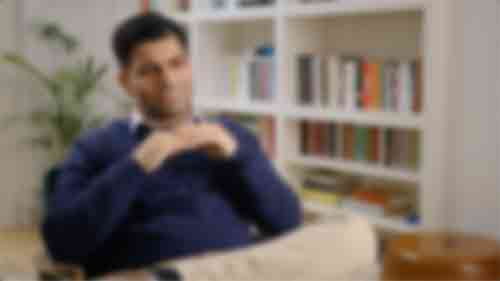 Video is exclusive to members, sign up now to enjoy this and many other features.
Fail Fast
Former Executive Committee Member and Head of HR, Novartis
IP Interview
Published on January 29, 2020
Why is this interview interesting?
The importance of communication channels where individuals can share information upwards from junior to more senior leaders
The role of examining past failure or setbacks with a constructive mindset
Executive Bio
Norman Walker
Former Executive Committee Member and Head of HR, Novartis
Norman started his professional career with Ford Motor Co. in London, where he held a number of positions in human resources management. From these early years at Ford Motor Company, Norman moved on to increasingly important regional and then global HR roles at Grand Met and Kraft Jacobs Suchard, culminating in the ultimate strategic role as HR leader (1998-2003) in the (at the time) world's largest merger that became Novartis. Here he was stretched to become a consummate leader, working on integrating and developing companies, cultures, individuals and teams into the giant success the healthcare company has become. In 2003, Norman established his company Ardfern AG which focuses on the nexus of the strategic and the human. He has served on public and private Boards, and for 15 years has been a senior advisor to global Private Equity firms. He co-wrote an important book called "Leadership Passages" and established a retreat for CEOs in 2010.
Copyright Notice
This document may not be reproduced, distributed, or transmitted in any form or by any means including resale of any part, unauthorised distribution to a third party or other electronic methods, without the prior written permission of IP 1 Ltd.
IP 1 Ltd, trading as In Practise (herein referred to as "IP") is a company registered in England and Wales and is not a registered investment advisor or broker-dealer, and is not licensed nor qualified to provide investment advice.
In Practise reserves all copyright, intellectual and other property rights in the Content. The information published in this transcript ("Content") is for information purposes only and should not be used as the sole basis for making any investment decision. Information provided by IP is to be used as an educational tool and nothing in this Content shall be construed as an offer, recommendation or solicitation regarding any financial product, service or management of investments or securities.
© 2023 IP 1 Ltd. All rights reserved.