Where we are headed and why it matters
In Practise is on a mission to study and share ideas about great businesses.
We help investors build conviction in their understanding of quality companies through a best-in-class primary research platform and content offering
Why we are different
Quality > Quantity
We focus on quality over quantity. Content is everywhere. We came from a business, Third Bridge Forum, that produces 20,000+ transcripts per year. There are now many providers that produce thousands of interview transcripts on a monthly basis. We aim to cut away the signal from the noise.
Analysis & Differentiated Content Formats
We also believe that as investors, we don't necessarily just want an "interview". We want to understand and build a thesis. The executive interview is one format to learn and often not the most effective. We also produce other formats of content to help investors digest and synthesise our primary research to understand companies. Ultimately, we are building this product for us as investors.
IP Research Analysis: reports are built upon internal primary research conducted privately with executives within our network. We aim to focus on 1 specific question that drives the thesis of a large, quality company. All our work is built from internal scuttlebutt research.
IP Company Profiles: help investors get up to speed on the core drivers of a company as effectively as possible. Profiles focus on global quality companies less than < $10bn in market value and less covered by other research institutions.
IP Value Chains: help investors understand the mechanics of value chains in industries where structurally advantaged businesses compete. We explore how units flow from suppliers to customers, the bargaining power across value chains, and the durability of structural advantages of large cap, quality companies.
Investor Dialogues: group dialogues with 3-5 professional investors with experience on the target company. Each dialogue is recorded and published anonymously to our platform.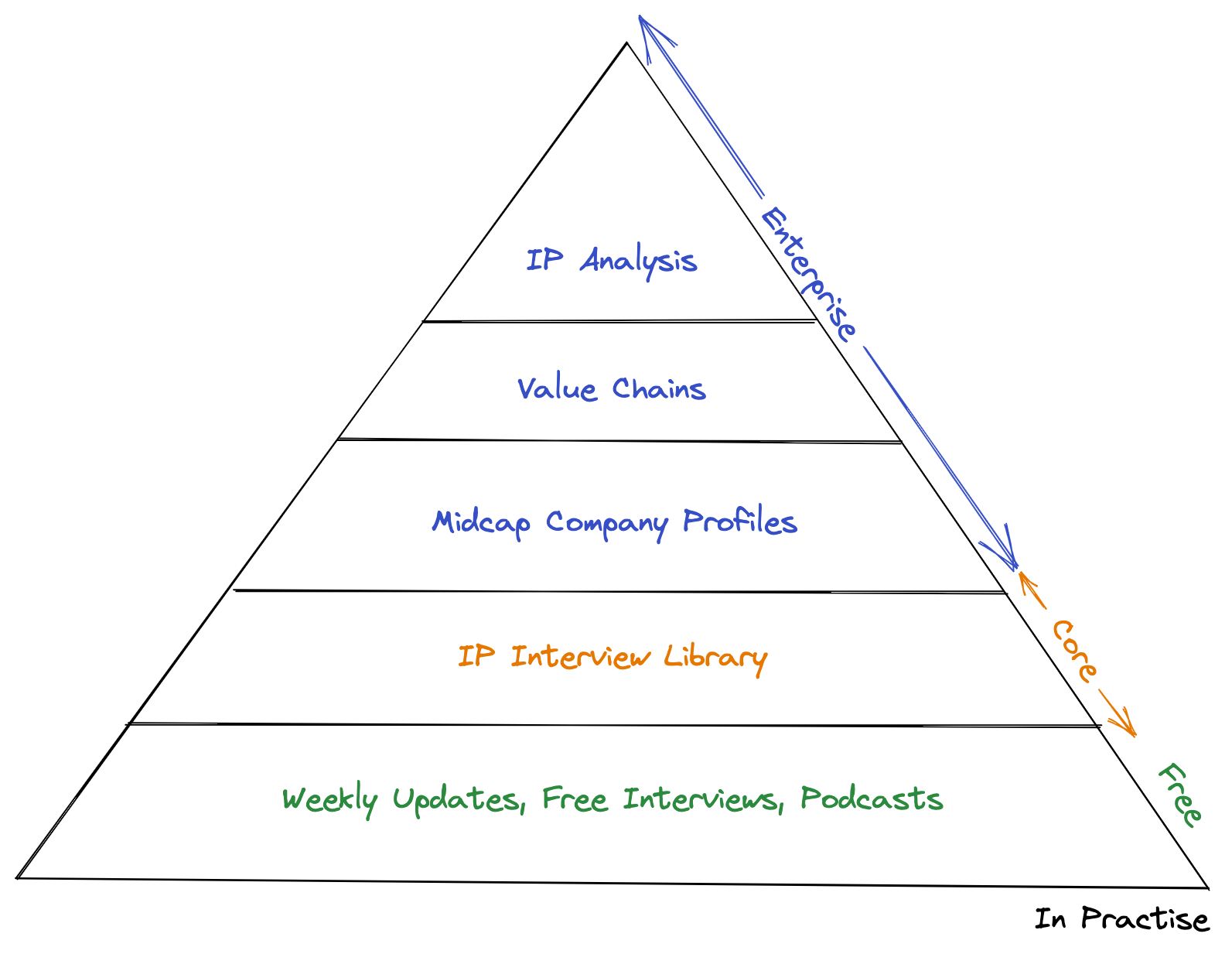 Ultimately, we are building this product for us as investors. This doesn't stop at just executive interviews. We plan to add more analysis and different content formats on top of a quality foundation of executive interviews.
Premium Partner Network
We not only focus on producing quality executive interviews in-house, we are also selective with who conducts interviews in our Partner Network. Each Premium Partner is an experienced, long-term investor with skin in the game. We believe this creates a higher bar for content published at In Practise relative to other providers.
Our direct experience conducting 2,500+ executive interviews also enables us to support the Partner Network to conduct the best possible research. We plan to host regular transcript review sessions and primary research workshops to help our Premium Partners produce the best possible research.
We're structured and financed to grow slowly but organically. This is our lifetime's work. We hope to attract like-minded fundamental investors who wish to meet, share, discuss, and conduct the best research possible within our community.
If you're interested in learning more about joining our community, please reach out at [email protected].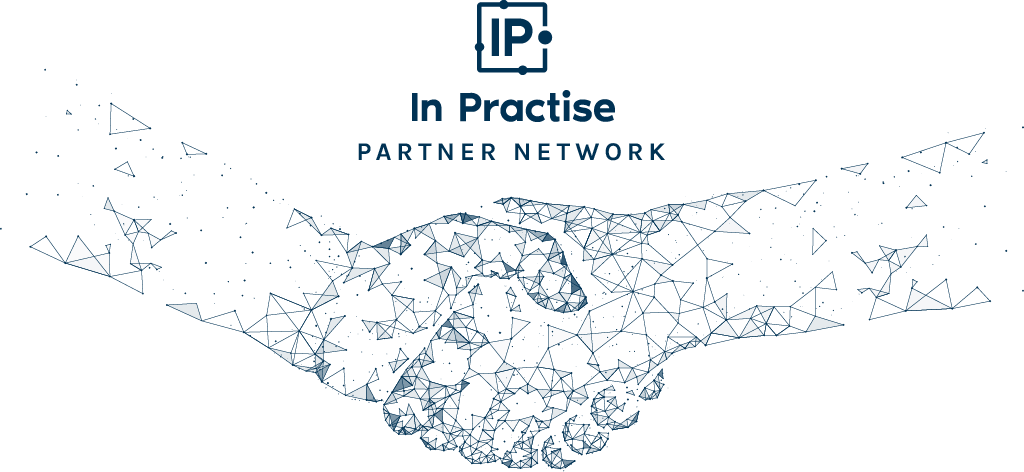 Our Story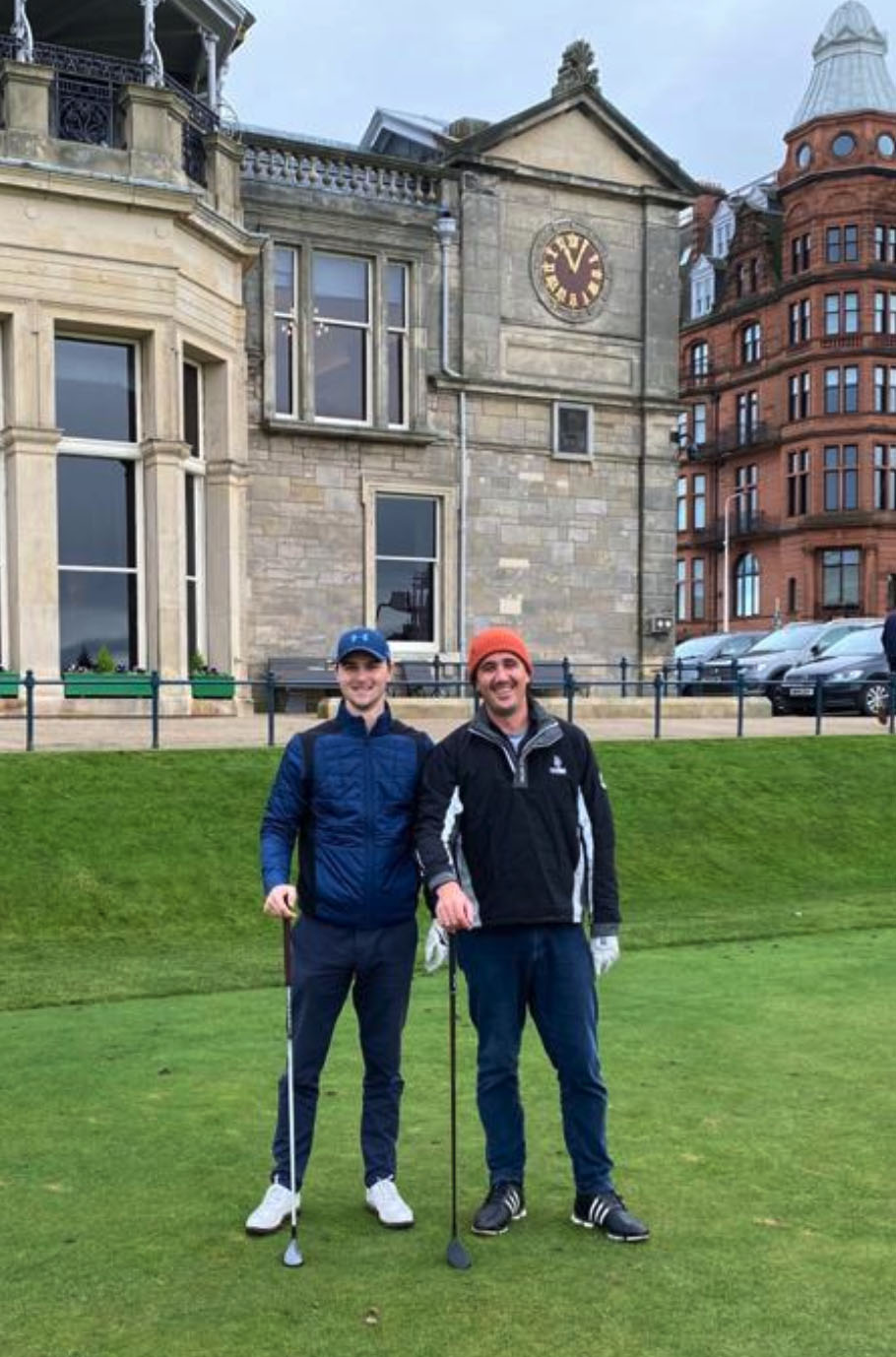 We started In Practise to build a learning community of the best operators and fundamental investors globally, united by the pursuit of understanding how great businesses work. As investors ourselves, we are on a lifelong journey to find and invest in great management teams and companies.
We met and connected over a shared passion. William Oliver was one of the earliest employees at Third Bridge Forum, the first scaled content offering in the Expert Network Industry. William Barnes was previously working at a UK-based family office and fundamental equity start-up fund.
We immediately connected in sharing a deep curiosity of learning how the world works through business. With the introduction of MIFID 2 and the degradation of the sell-side, we also saw an opportunity for a quality primary research business to serve the buy-side and a service we would want to use ourselves. This led us to join forces at Third Bridge to help build the Forum product. We originally covered the distressed and high-yield credit and private equity market before adding public equity securities. Between us both, we've conducted 2,500+ executive interviews.
Our fascination in perfecting the craft of primary research to learn about business led us to launch In Practise. We wanted to do two things:
Cover less distressed and more quality companies: we wanted to follow our curiosity covering the best companies and management teams we could find
Share our work at an affordable price directly online
As the world drowns in content, we aim to cut away the signal from the noise. Quality over quantity. Many mistakes and hours of interview preparation and execution has built the foundation for us to provide best practice in primary research.
It's our mission to help investors understand and build conviction in quality companies through a best-in-class research platform. We also aim to work with quality companies to tell their story to thousands of high-quality shareholders within our community.
We feel lucky to come to work everyday doing something we're passionate about. We hope to build an entity that lasts generations. It's a joy to work with such a great team and we're excited about how our offering will evolve.
Meet the In Practise Team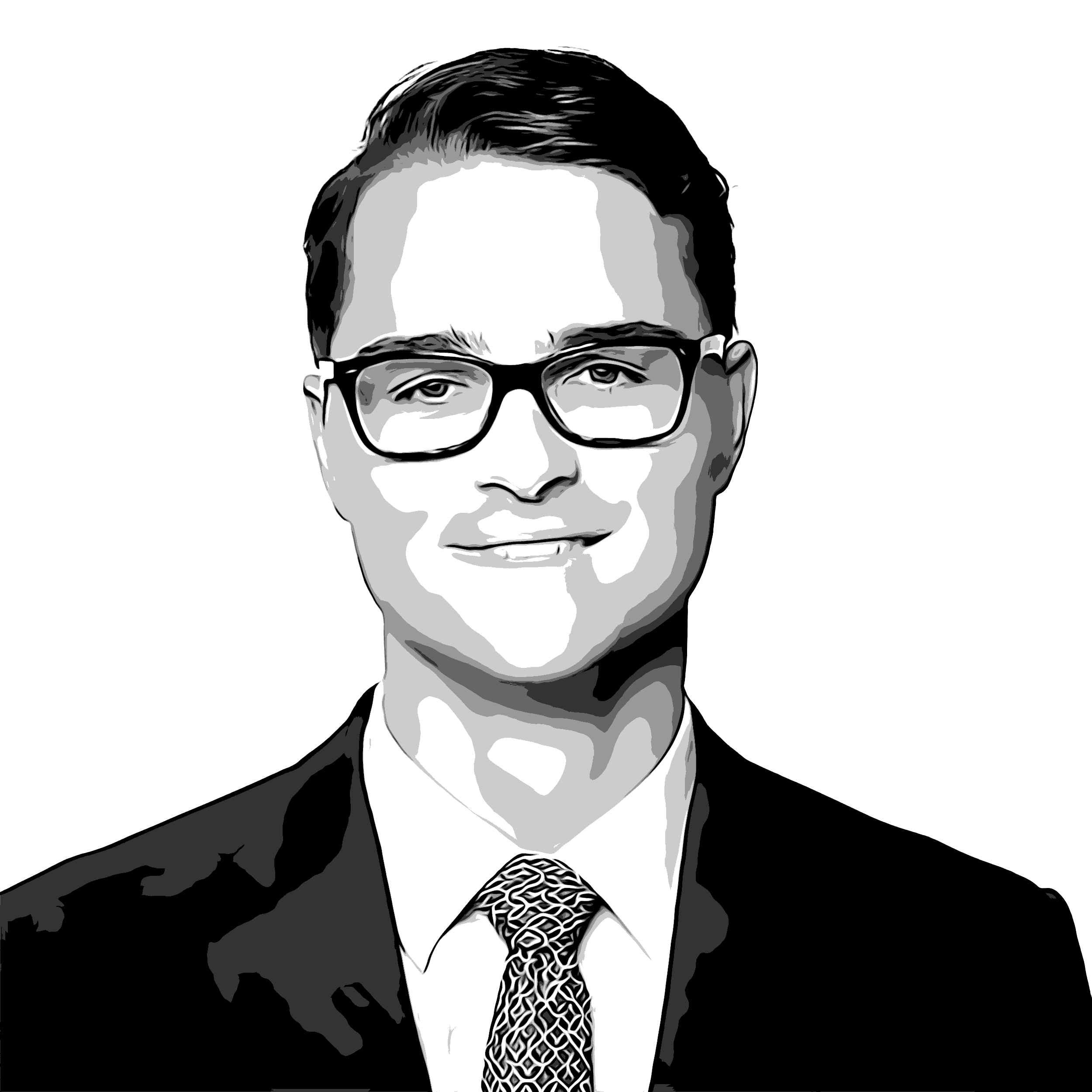 Carlos Baraza
Chief Technology Officer
Carlos has 15+ years of experience writing Software. He previously worked at Bloomberg, Expedia, DAZN and multiple fintech startups. He is a passionate Software Engineer and deeply cares about the user experience. Writing code is one of the few ways to build a machine out of thin air and time.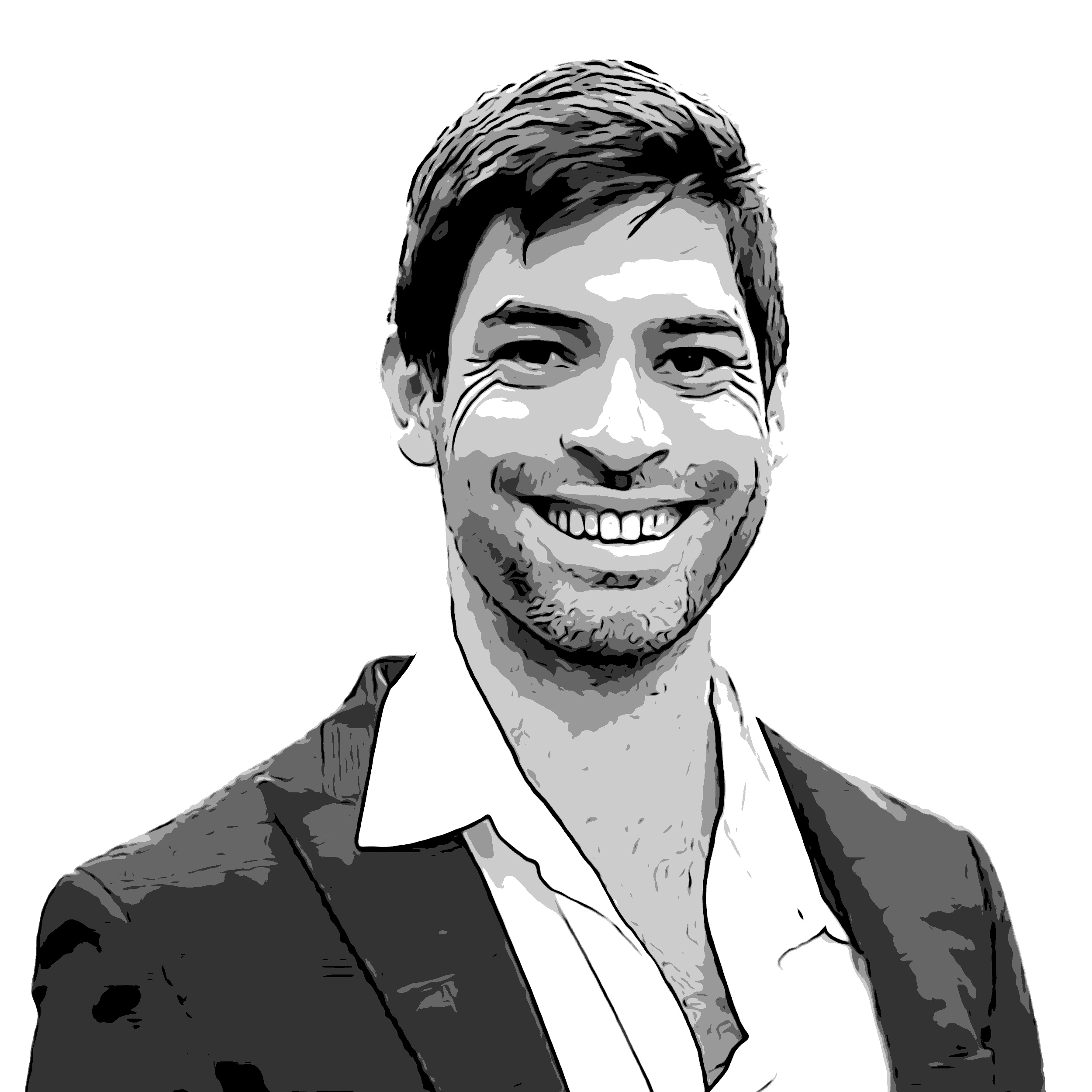 Hugo Montagne
Senior Software Engineer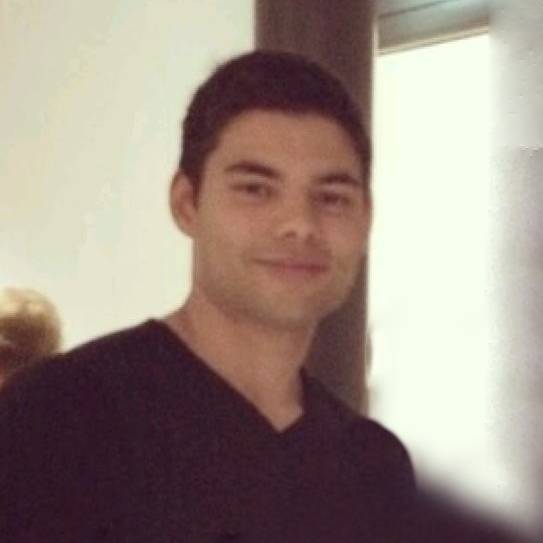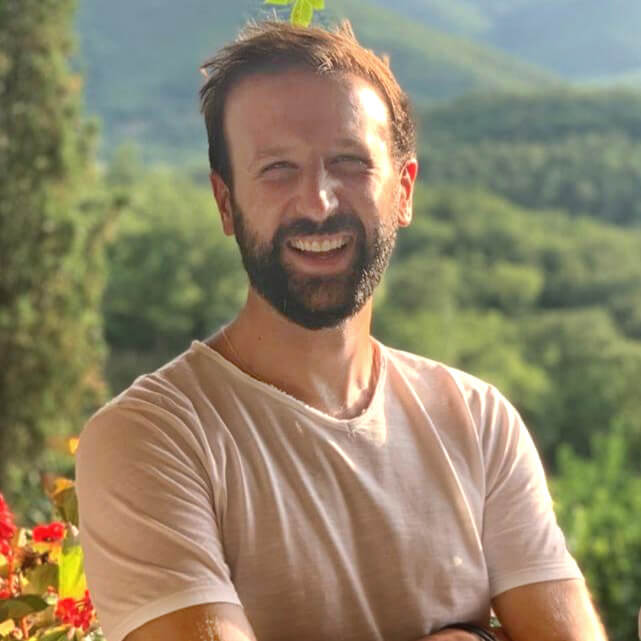 Sarah McKeown
Head of Transcription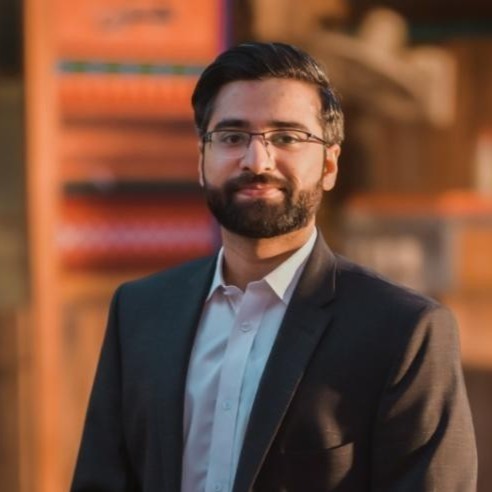 Waleed Noman
Project Manager
Adrian Dennis
Associate Director
Senior consultant and research professional with international experience and an established track record in the executive search, talent acquisition and expert network industries. Love delivering great client experience and continuously raising the bar of excellence.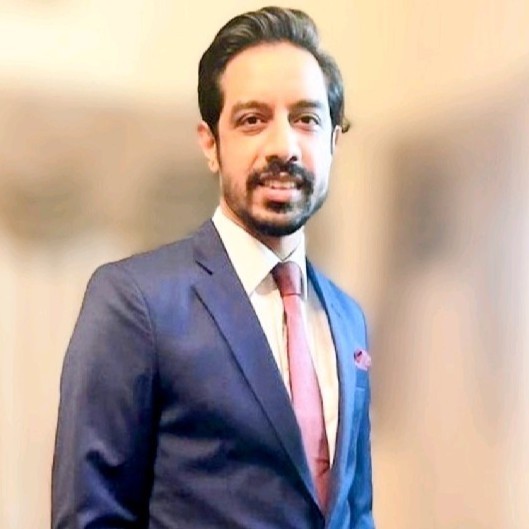 Absar Nazir
Project Manager
?
We are always looking for passionate individuals that share our values and are deeply curious about how great businesses are run.
We believe in aligning our incentives with equity compensation, not only cash compensation. Other perks include your choice of co-working space and home office budget, whatever you need to do your best work.
Please, check our Career Opportunities page for further details.
Special Mentions
We are deeply grateful to everyone that has participated in building In Practise. This includes our previous employees, partners, customers, investors and advisors. Particularly, we'd like to mention the following names to acknowledge their role in building In Practise:
Nathan and JD, our part-time audio editors
Our team of part-time transcribers including Gudrun and David
Ayush and his part-time recruitment team
Holly Jarvis, Operations Analyst (ex-employee)
Chris Cheesman, Former part-time Project Manager