Learn directly from executives.
Fundamental Industry and Business Analysis.
Unlimited access to 100s of executive interviews on the world's best businesses.
Insights on business directly from operators.
Available on mobile and desktop.
What the community is saying
Testimonials.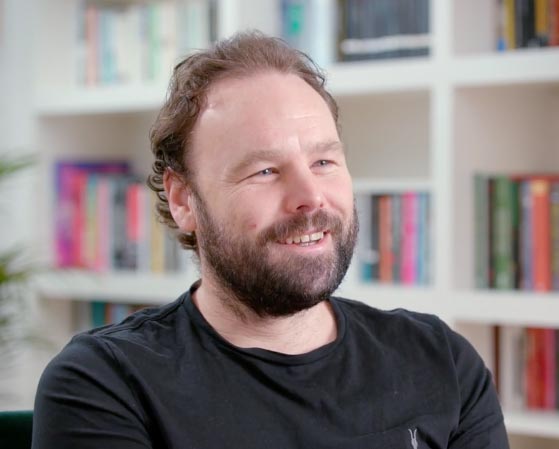 Philip Green
Former Finance Director EU Operations at Amazon
In Practise makes knowledge accessible through insightful, well prepared and engaging conversations. Information is well curated and targeted to help everyone deep dive into topics of interest from real world experiences - from the people who've lived them.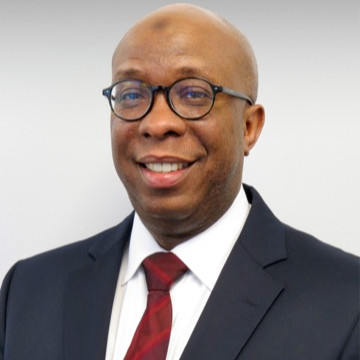 Yusuf Muhammad
Former President at TransDigm
The team at In Practise are defining a new way to provide education on complex topics that are rarely discussed in detail in business school, or in industry. In Practise may represent the new face of advanced education.
John-Michael Casetta
Harvard Business School '22
As an MBA student, having experienced practitioners sit down and explain the intuitions of an industry and its dynamics that they've built up over a lifetime is invaluable.
New interviews every week.
Latest Content
SEPTEMBER 2020
Ocado Solutions and UK Online Grocery
Former Chief Commercial Officer, Ocado Solutions
Consulting Business Economics
Former VP, Banking & Financial Services at EPAM
Spirax-Sarco Sales Strategy
Former Global OEM Manager at Spirax Sarco
Google Maps & Future of Autonomous Vehicles
EVP, Autonomous Driving at Lyft & Former Senior Director at Google
Zillow Group Competitive Positioning
Former SVP at Zillow Group
Cognizant: Scaling BPO
Former VP at Cognizant
YOOX Net-a-Porter & Luxury Fashion Online
Former Chief Operating Officer at YOOX Net-a-Porter Group
Spanish Food Delivery Market: Deliveroo vs Just Eat
Former Country Manager, Spain at Deliveroo
GCP, AWS, and Azure Cloud Infrastructure Strategy
Former Product Lead at Google Cloud Platform
The Evolution of Aldi's Business in North America
Former Division EVP at Aldi SUD
OCTOBER 2020
Nintendo & Narrative-Based Gaming IP
Former President & Chairman of Sony Worldwide Studios
Naked Wines & DTC Wine
Founder and CEO at Vioneers
Blue Prism vs UiPath: Deploying RPA
Former VP at EPAM and Director at Accenture
New Relic vs Datadog
Former Growth Marketing Director at New Relic
Building and Buying Game Studios
Founder and Former CEO at Massive Entertainment
Competing with Domino's
Former President at Pizza Hut
Leading Domino's Pizza
Former CEO at Domino's
Atlassian: Confluence & Jira Pricing and Stickiness
Former Head of Confluence Products at Adaptavist, Atlassian Reseller, Europe
Artist / Record Label Licensing Economics
Director at Sony Music Entertainment
Auto Telematics Value Chain
Former VP Internet of Things at Sierra Wireless
Alteryx & SaaS go-to-market
Former EVP at Alteryx
Upcoming NOVEMBER 2020
Running a Papa John's Franchisee
Former Franchisee Owner, Papa John's Pizza
Scaling Naked Wine
Former CEO, Naked Wine
Watsco & HVAC Distribution
Former Director at Gemaire
Growing the Indian Pizza Market
CEO of Pizza Hut, India
History & Future of Next-Generation Sequencing
Former Director at Illumina
Underwriting Auto Insurance
Former Head of Underwriting, P&C, Allianz SE
Investing in Litigation Cases
Investment Manager at Omni Bridgeway
Copart Germany
Former Head of Copart Germany
Domino's in China
Former VP at Dominos
Pinterest
Former Head of Customer Experience
Grail & Cancer Diagnostics
Former Clinical Director at Grail
HVAC Equipment & Distribution: A Watsco Customer
Owner of Florida Heat & Air
Upcoming DECEMBER 2020
Illumina: Beyond the Novaseq
Former Vice President, Global Customer Solutions at Illumina
Evolution of the Auto Claims Process
Former Claims Manager at State Farm
Acquiring Wine Customers Online
Former Director of Strategy at Majestic Wine
Carmax: Fighting Back Against Carvana
Former General Manager at Carmax
EVI & DRYCLEAN USA: Commercial Dry Cleaning
Owner and Operator at Dryclean USA
Pricing
Unlimited access to hundreds of executive video interviews and short courses
10 executive interviews and 5 short video courses added every month
2 Weeks Free
Core Beta Tier
Enterprise