In Practise Partner Program
Helping Portfolio Managers Conduct Quality Primary Research
In Practise Partner is a service for portfolio managers that want to conduct high-quality primary research.
We work closely with PM's to improve the quality of interviewing executives by regularly reviewing client transcripts, providing feedback on questioning, and hosting primary research workshops. All executive interviews are priced at the cost of the executive plus transcription.
Our Sourcing Advantage
We're organized to optimise for quality executives, not volume.
Most other networks hire account managers who are not investors or analysts. We have investment analysts working alongside recruiters on client projects to ensure we understand the industry, company, and how to source the best executives. These investment analysts also conduct their own primary research calls for IP internally.
Recorded 1-1 interviews
Interview experienced executives at the executive cost plus transcription. All 1-1 interviews are recorded and made available to In Practise subscribers.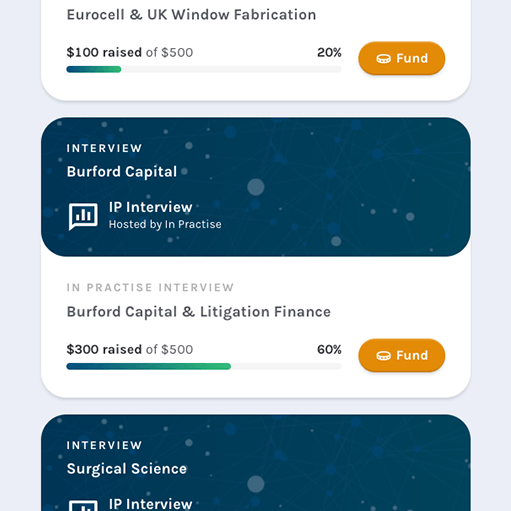 Quarterly Transcript Review Sessions
In Practise provides feedback and reviews one executive interview per client per quarter to help portfolio managers improve primary research techniques.
Primary Research Workshops
In Practise hosts group primary research workshops exclusively for Partner subscribers to help improve the quality of primary research conducted by clients.
In Practise Partner is available to select fundamental, quality-focused investors. If you're a PM or senior analyst who conducts bottom-up research on quality companies then please apply below.