In Practise Forum
A trusted place for investors to debate and share ideas on quality companies
The Forum is the place to exchange ideas and discuss quality companies with other investors.
We will be selectively providing access to In Practise subscribers to maintain the quality of the Forum. At first, we will prioritise Partner and annual subscribers.
Join the waiting list if you're interested. We will arrange an onboarding phone call to all users selected to join the forum.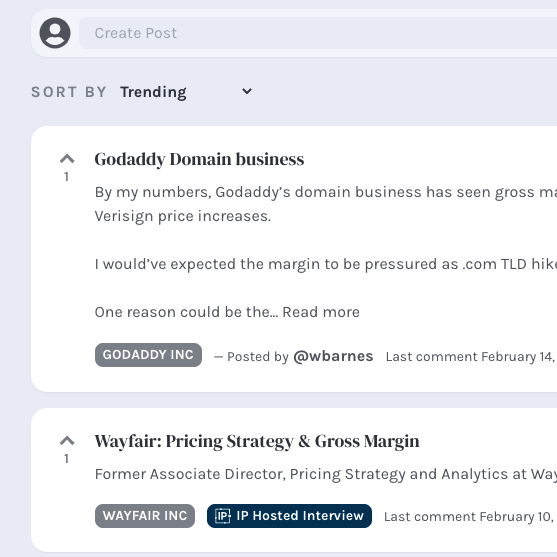 Company-Specific Threads
All threads are organized around specific companies for users to debate companies.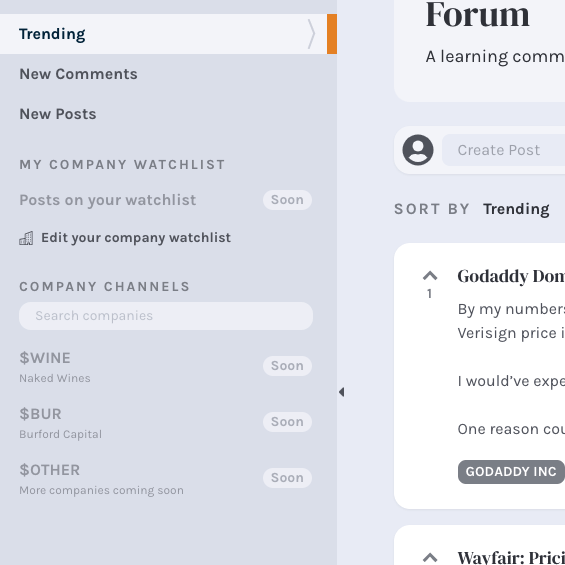 Personalise your feed with your Company Watchlist
You can customise your forum feed to include companies in your portfolio or watchlist.