Published on
May 17, 2022
There is something simple but powerful about the low-cost provider business model. Companies that are built with a culture of reducing costs to pass savings back to customers tend to carve out advantaged positions in many retail categories.
We've studied Aldi, Amazon, Costco, B&M and Dollar General, Admiral / PGR and many other low-cost providers to understand what drives the persistence in returns for discounters across categories. The discount gyms, including Basic Fit (BFIT), The Gym Group (GYM) and Planet Fitness (PLNT), also fall into this category. We also interviewed the founder of The Gym Group, the UK's second largest discount gym, last year.
Over the last 15 years, two factors have been driving the growth in discount gyms:
Middle-market and public gyms with expensive wet facilities are dying out as the market bifurcates between low and high-end offerings.
Higher fitness penetration across the developed world
These two structural drivers plus the cheap and convenient offerings of discounters has led to increasing market shares across all regions; Planet Fitness owns ~20% of the US market, UK discounters ~12%, and BFIT has a lower but growing share of European fitness. It's also clear from studying PLNT's oldest markets that discounter penetration can reach levels beyond 20%.
What's interesting in the discount gym investment debate is not future growth but the sustainability of the returns on capital.
Discounter gyms in all corners of the world earn similar ~30% cash-on-cash returns. We hosted an IP investor dialogue to explore the sustainability of ~30% pre-tax ROIC and compare and contrast GYM and BFIT's opportunity.
From the reported accounts, this is roughly the cost of opening a GYM and BFIT discount gym:
Source: In Practise, GYM. BFIT Accounts
GYM seems to pay similar equipment costs but higher buildout rates per square foot, which may be due to the fact BFIT runs the building process in house, whereas GYM outsources to a third-party.
GYM is the lowest cost operator in the UK and ~25% lower priced than BFIT. After 1 year, GYM also has double BFIT's members per sqft. This could be due to the lower price point or because the UK is more densely populated than BFIT's European towns.
At maturity, which both companies define as 24 months after opening, both companies earn ~50% EBITDA margins and pre-tax ROIC well above 30%. BFIT's FCF per site is lower than GYM's because BFIT is more aggressive opening sites which effectively cannibalises its existing gyms. BFIT targets 3,300 members per mature gym versus 6,000 for GYM.
Source: In Practise, GYM. BFIT Accounts
These are clearly great returns. The question is of durability.
This is what Keynes said in 1936:
there is no sense in building up a new enterprise at a cost greater than that at which a similar existing enterprise can be purchased; whilst there is an inducement to spend on a new project what may seem an extravagant sum, if it can be floated off on the Stock Exchange at an immediate profit. - John Maynard Keynes, 1936
In short, high returns on investment attract capital. This is the essence of Marathon Asset Management's capital returns theory simplified in their chart below: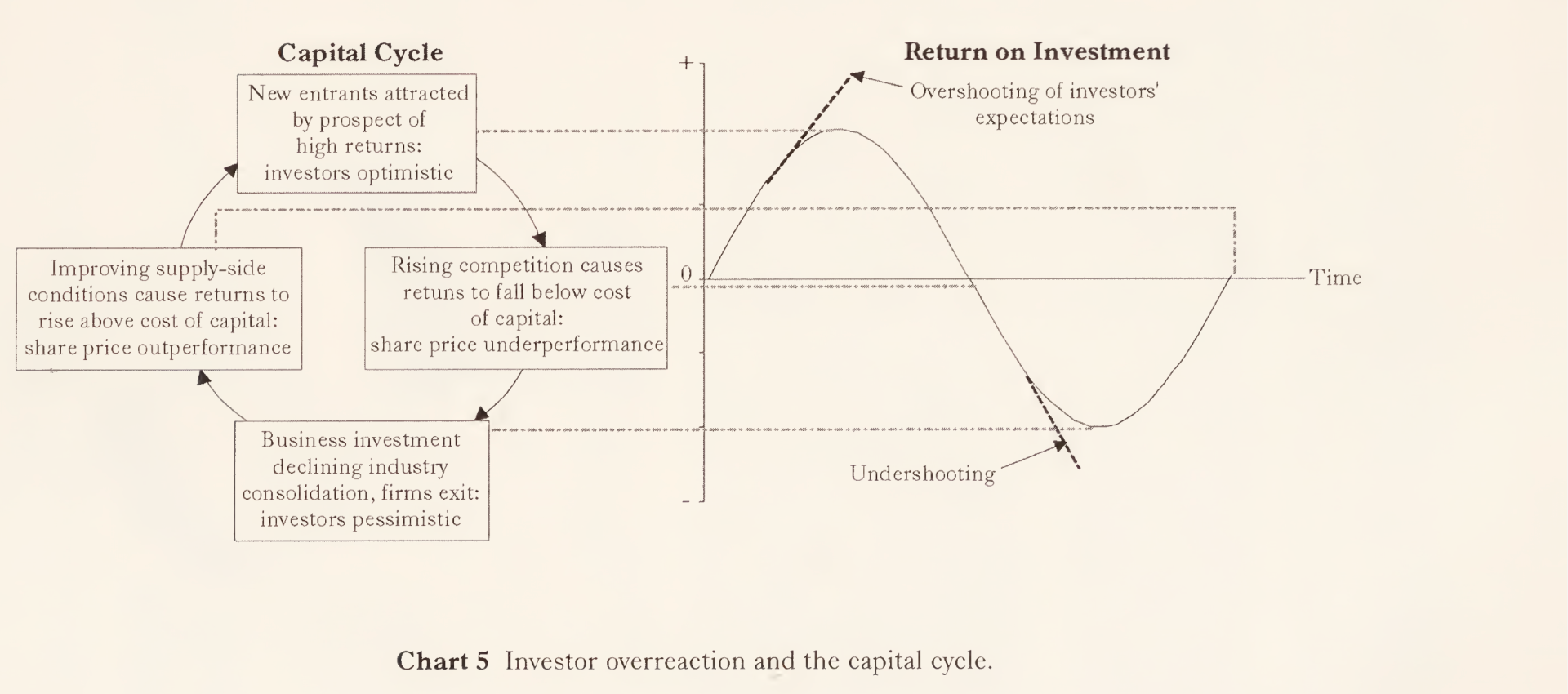 Source: Marathon Asset Management, Capital Account
Given the middle-market is in decline and COVID has hurt mom-and-pop gyms, the current supply-side market structure is highly favorable for well-capitalized discounters. GYM and BFIT are locking in quality locations at good rates as other retailers leave the high street.
Forum
The forum a trusted place for investors to debate and share ideas on quality companies.